Welcome to the
Trinity County Association of REALTORS®
website! Our agents provide real estate services to all of Trinity County CA including the following areas: Weaverville CA, Douglas City, Junction City, Down River, Lewiston, Trinity Center, Coffee Creek, Hayfork, Hyampom, and Trinity Pines. If you are interested in buying or selling real estate in this area, please contact one of our
REALTOR members
. If you are interested in joining our MLS and/or association, please
CLICK HERE
.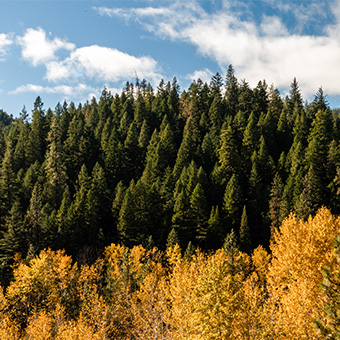 Trinity County has a population of just under 14,000. Weaverville, CA (the county seat) is a historic California Gold Rush town with a current population of just under 4,000 people. Many residents choose Trinity County as a place to live and retire because of the climate, wonderful mountain views, and clean air - not to mention the wonderful people. There are beautiful mountain forests that lie along the Trinity River within the Salmon/Klamath Mountains. We are known for our mountain biking and other recreational activities, our rich history of logging and timber, and our many historic buildings and unique architecture.
If you have any questions about our area, the real estate industry, or our REALTOR Association, please
contact us
today!
---
RED ALERT: You should have received an email yesterday from CAR regarding their RED ALERT.
You email had an individualized link that you would need to click to ACT.
If you have not taken Action, please find your email and take action today.
C.A.R. OPPOSES ACA 13 (Ward), a proposed state constitutional amendment, which will significantly limit the ability of California's citizens to seek change through the initiative process by requiring more than just a simple majority of voters to pass certain initiatives.
C.A.R. opposes ACA 13 because it makes it harder for citizens to achieve change through the initiative process and constrains the ability of the people to reign in the government's ability to modify, amend, or enact laws of high importance to the people such as increases in taxes or change laws that affect other issues such as healthcare or civil rights. ACA 13 could reach the Assembly floor as soon as Yesterday.
Background
Under current law, state voter initiatives ("propositions") and constitutional amendments (outside of those that impose certain taxes) require a simple majority of voter approval to pass. That's 50% of votes + one vote. Depending on the city or county, local measures usually also follow the same 50% + one vote system. The exception is when a measure creates or extends a local or special tax. Then the vote requirement is usually two-thirds.
C.A.R. strongly OPPOSES ACA 13 and other efforts to topple a system that protects the ability of California's voters to seek change fairly and equitably through the initiative process. ACA 13 would require that any state constitutional amendment that attempts to increase the percentage of the vote needed to pass a local or state ballot measure must itself pass by the same percentage. For example, if the initiative proposes that issues such as taxes, labor rights or environmental laws be subject to a two-thirds vote by the electorate, then that same statewide ballot measure must be enacted statewide by the same margin being proposed by the circulating initiative.
While, at first glance, this may seem like a reasonable approach, the consequences of such a proposal could have disastrous effects across a spectrum of issues – from the ability of local citizens to address environmental or human rights issues to making housing even less affordable by undermining the protections in Prop 13 – a measure that protects homeowners from over taxation.
According to the Assembly Elections Committee analysis prepared for the August 23 hearing, ACA 13 seeks to undermine the chances that another initiative titled, "the Taxpayer Protection and Government Accountability Act," will pass. This initiative, which has already qualified to be included on the November 2024 ballot, is meant to preserve Prop 13's current system of taxing commercial properties by raising the threshold for increasing all special taxes at the ballot box to two-thirds. If the legislature is allowed to undermine one protection granted under Prop. 13 by enacting ACA 13, they could eventually use it to undo the entire measure. And nullifying Prop 13 will only add to the cost of buying and owning a home, potentially leaving a generation without the benefits of ownership.
Here's Why C.A.R. OPPOSES ACA 13:
It will undermine the voice of California's voters. The legislature shouldn't be attempting to change the rules just to avoid an outcome with which it might disagree. ACA 13 ONLY applies to CITIZEN-LED initiatives, not those put on the ballot by the Legislature.
ACA 13 is a deliberate attempt to weaken Prop. 13. This is a calculated and flagrant plan to undermine the property tax protections in Prop. 13. If this passes, it will be almost impossible to protect Prop. 13 going forward.
ACA 13 will further keep working families from being able to purchase a home. On August 15, KTLA TV reported that California's housing affordability "hit a 16-year low in the second quarter of 2023." Increasing property taxes will make it even more difficult for first-time buyers to make the leap from renting to homeownership. California's growing diverse population continues to face uphill battles in buying a home and growing family savings, which is THE fundamental step needed to close the state's wealth gap.
It could make buying and owning a home even more expensive by eroding Proposition 13 protections. ACA 13 seeks to undo protections enacted by Proposition 13, which established a 2/3 vote requirement for local governments to increase various taxes on homeowners. The passage of ACA 13 will only make it more difficult for homeowners to protect their homes from unfair taxation.
---
Prop 19 Transfer of Tax Base for Homeowners
Important Tax Savings for Older Homeowners
Prop 19 allows all homeowners aged 55 and older, to move closer to family, medical facilities or anywhere in California without a tax penalty. Victims of wildfire and severely disabled homeowners may also be eligible. You have the opportunity to transfer the tax base on your current home to your new home. See links below for detailed information.

ADDITIONAL RESOURCES
---

IMPORTANT LINKS for REALTORS®
---

C.A.R. DISASTER RELIEF FUND (DRF)
To Apply for a Grant:
The California Association of REALTORS® Disaster Relief Fund has been helping the REALTOR® family recover from natural disasters for more than 17 years. The C.A.R. Disaster Relief Fund was established in the wake of the devastating 2003 California wildfires, thanks to generous contributions from the California Association of REALTORS®, state and local REALTOR® associations and other contributors. Grants provided by the fund are used to help members of the California REALTOR® family — including REALTORS®, employees of REALTORS®, and employees of local Associations of REALTORS® — who incurred substantial losses due to the wildfires.
If you have experienced property damage and/or loss due to the wildfires, or suffered from a recent natural disaster and need assistance, you may be eligible for a grant from the C.A.R. Disaster Relief Fund.
Please click here to complete and submit a DRF Grant Application.
To Donate to the Disaster Relief Fund: Please help us continue our relief efforts by making a tax-deductible contribution to the CALIFORNIA ASSOCIATION OF REALTORS® Disaster Relief Fund. To make a tax-deductible donation by check, please make payable to the California Community Foundation and write "C.A.R. Disaster Relief Fund" on the "memo" line. Send checks to the California Community Foundation, 221 S. Figueroa St., Suite 400, Los Angeles, CA 90012. To make an online donation, please click here. For questions, please contact disasterrelief@car.org.
---
WILDFIRE PREPAREDNESS RESOURCES
---

NAR Code of Ethics Training
DID YOU KNOW??? An Ethics Course is required by all members.
As you probably know, the current cycle for Realtor members to take the Code of Ethics is 2022-2024. In 2019, NAR passed a motion that all Realtors® must take the Realtor® code of ethics course every three years and the current cycle deadline is from January 1, 2022 to December 31, 2024.

If you have not taken a Code of Ethics course in this cycle, you can take the "FREE" course at the link below.

Please let Donna Medina know if you have questions at trinityaor@gmail.com

Check your COE Training Status: https://www.nar.realtor/my-account?tab=term-My-Education

For Existing Members: https://learning.realtor/diweb/home

For New Members: https://www.nar.realtor/coeeduc.nsf/findnrdsrecord?openform

TCAOR
Mission Statement
The Trinity County Association of REALTORS® mission is: to serve our members and the public, promote the preservation of real property rights, and promote real estate in Trinity County - while upholding the obligations established by the National Assoiation of REALTORS® Code of Ethics.
Join Our Association
If you are an appraiser, lender, or real estate broker interested in doing business in the Trinity County area, we invite you to consider the benefits of membership in our MLS Service and association. Please call us for information and pricing or
drop us an email
.