Welcome to the
Trinity County Association of REALTORS®
website! Our agents provide real estate services to all of Trinity County CA including the following areas: Weaverville CA, Douglas City, Junction City, Down River, Lewiston, Trinity Center, Coffee Creek, Hayfork, Hyampom, and Trinity Pines. If you are interested in buying or selling real estate in this area, please contact one of our
REALTOR members
. If you are interested in joining our MLS and/or association, please
CLICK HERE
.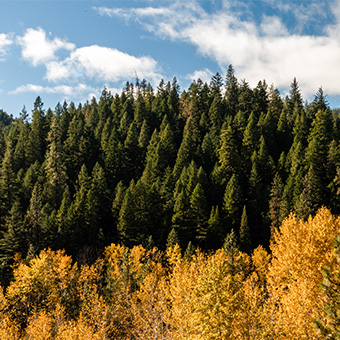 Trinity County has a population of just under 14,000. Weaverville, CA (the county seat) is a historic California Gold Rush town with a current population of just under 4,000 people. Many residents choose Trinity County as a place to live and retire because of the climate, wonderful mountain views, and clean air - not to mention the wonderful people. There are beautiful mountain forests that lie along the Trinity River within the Salmon/Klamath Mountains. We are known for our mountain biking and other recreational activities, our rich history of logging and timber, and our many historic buildings and unique architecture.
If you have any questions about our area, the real estate industry, or our REALTOR Association, please
contact us
today!
---

IMPORTANT LINKS for REALTORS®
---

C.A.R. DISASTER RELIEF FUND (DRF)
To Apply for a Grant:
The California Association of REALTORS® Disaster Relief Fund has been helping the REALTOR® family recover from natural disasters for more than 17 years. The C.A.R. Disaster Relief Fund was established in the wake of the devastating 2003 California wildfires, thanks to generous contributions from the California Association of REALTORS®, state and local REALTOR® associations and other contributors. Grants provided by the fund are used to help members of the California REALTOR® family — including REALTORS®, employees of REALTORS®, and employees of local Associations of REALTORS® — who incurred substantial losses due to the wildfires.
If you have experienced property damage and/or loss due to the wildfires, or suffered from a recent natural disaster and need assistance, you may be eligible for a grant from the C.A.R. Disaster Relief Fund.
Please click here to complete and submit a DRF Grant Application.
To Donate to the Disaster Relief Fund: Please help us continue our relief efforts by making a tax-deductible contribution to the CALIFORNIA ASSOCIATION OF REALTORS® Disaster Relief Fund. To make a tax-deductible donation by check, please make payable to the California Community Foundation and write "C.A.R. Disaster Relief Fund" on the "memo" line. Send checks to the California Community Foundation, 221 S. Figueroa St., Suite 400, Los Angeles, CA 90012. To make an online donation, please click here. For questions, please contact disasterrelief@car.org.
---
WILDFIRE PREPAREDNESS RESOURCES
---




CAR Legal Guides - These are updated REGULARLY! Keep Checking Back for the latest information from CAR
---

NAR Code of Ethics Training
DID YOU KNOW??? An Ethics Course is required by all members.
As you probably know, the current cycle for Realtor members to take the Code of Ethics is 2022-2024. In 2019, NAR passed a motion that all Realtors® must take the Realtor® code of ethics course every three years and the current cycle deadline is from January 1, 2022 to December 31, 2024.

If you have not taken a Code of Ethics course in this cycle, you can take the "FREE" course at the link below.

Please let Donna Medina know if you have questions at trinityaor@gmail.com

Check your COE Training Status: https://www.nar.realtor/my-account?tab=term-My-Education

For Existing Members: https://learning.realtor/diweb/home

For New Members: https://www.nar.realtor/coeeduc.nsf/findnrdsrecord?openform

TCAOR
Mission Statement
The Trinity County Association of REALTORS® mission is: to serve our members and the public, promote the preservation of real property rights, and promote real estate in Trinity County - while upholding the obligations established by the National Assoiation of REALTORS® Code of Ethics.
Join Our Association
If you are an appraiser, lender, or real estate broker interested in doing business in the Trinity County area, we invite you to consider the benefits of membership in our MLS Service and association. Please call us for information and pricing or
drop us an email
.